Belluna has grown by harnessing the vast database and other management resources cultivated through mail order sales and various incidental services to branch out into new business areas, in line with its corporate philosophy of "enriching customers' lives through food, clothing, lifestyle and recreational goods and services."
Going forward, we will continue to evolve, creating new added value through our multifaceted approach.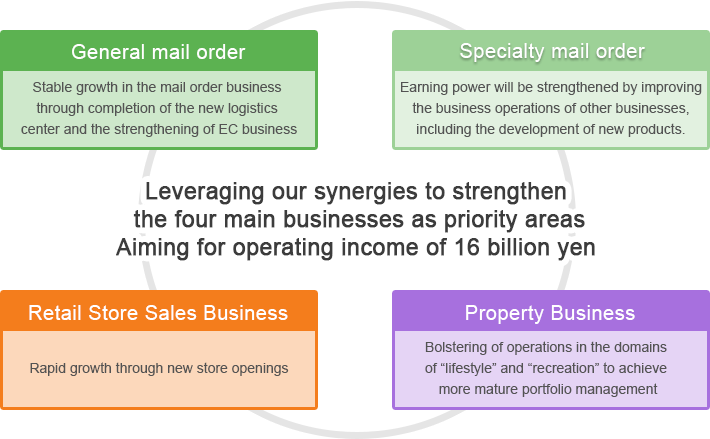 Mail Order Business
In our core Mail Order Business, we will aim for stable growth and strive for increased profitability.
In the General Mail Order Business, we will aim for stable growth through the demonstration of synergy with the Retail Store Sales Business in addition to the catalog and online channels.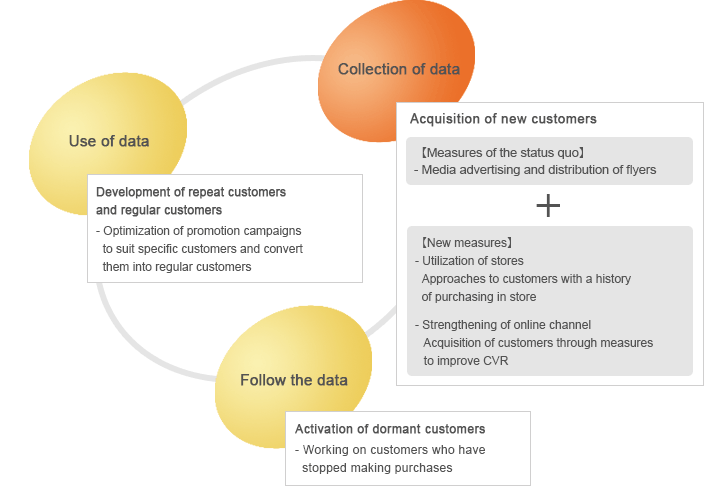 Retail Store Sales Business
1.Japanese traditional clothing stores
- The pace of store opening will continue to be accelerated, and income is expected to increase again.
2.Apparel stores
- We will emphasize profitability more than the increase in the number of stores. By closing unprofitable stores and increasing the profitability of existing stores, we will secure profits.
Property Business
Bolster operations in the domains of "lifestyle" and "recreation" to achieve mature portfolio management
Enter the hotel business and strengthen real estate development to turn the Property Business into a new pillar for future growth.